Hair Systems Inc. is certified to the ISO 9001:2008 standard for the contract manufacturing, packaging and the design and development of reactive hair care products.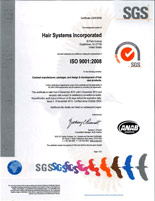 (click image to enlarge)
ISO 9001:2008 is widely recognized around the world as a quality management system that emphasizes continuous improvement in company performance and customer service. Also, we found the ISO system to be very compatible with our own historic emphasis on customer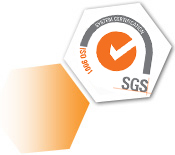 satisfaction and product quality.
Quality is the core of our business, Hair Systems Inc. utilizes state of the art equipment to ensure quality of raw materials, packaging and finished goods. Our equipment includes: FT-IR, HPLC High-Performance Liquid Chromatograph, Gas Chromatograph – Mass Spectrometry (GC/MSD), Viscometers, pHmeters, Automatic titrator, Ammonia distiller, Analytical balances and Stability ovens.